Ranu Mondal became an overnight sensation again. This time, for the horrendous make up! The makeup evoked a lot of comparisons of Renu Mondal with other horror characters.
The artist, who tried to improve and meet the definition of "beauty", which is fairness, landed her into a huge criticism. While some made her memes and enjoyed the moment, some criticized the artist.
Anyway, let us get to the fun part. Here are some of the LOL moments.
Here's a meme which compares Mondal to the most famous, Nun, the horror character! The meme is pretty apt. We do find a startling resemblance!
Here's another creative Meme which depicts the another "Close Enough" look!
Netizens did not leave any chance to express the creativity. Even PK did was upset with the horrendous make up!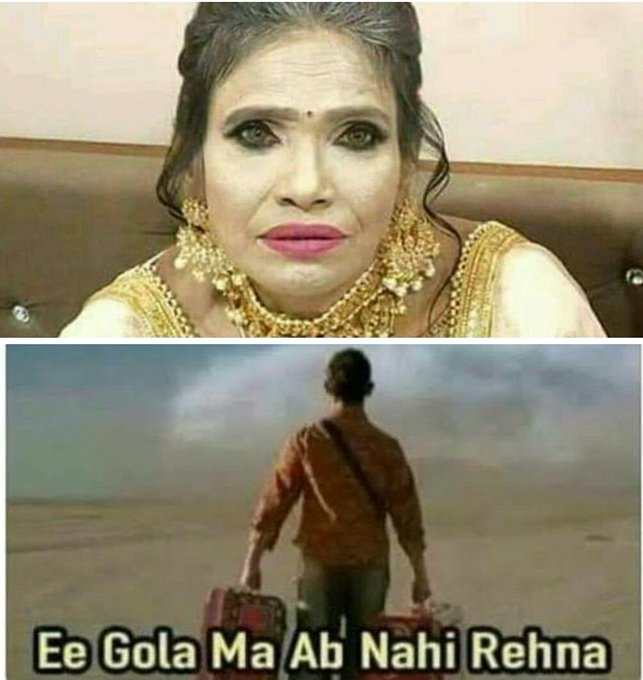 Do girls really look like this when they forget to wash their face pack? Not sure, but Mandal definitely does look like that!
Remember the childhood show Teletubbies? The director decided to put the real brightest creation of God instead of Sun!
Even PM Modi was impressed!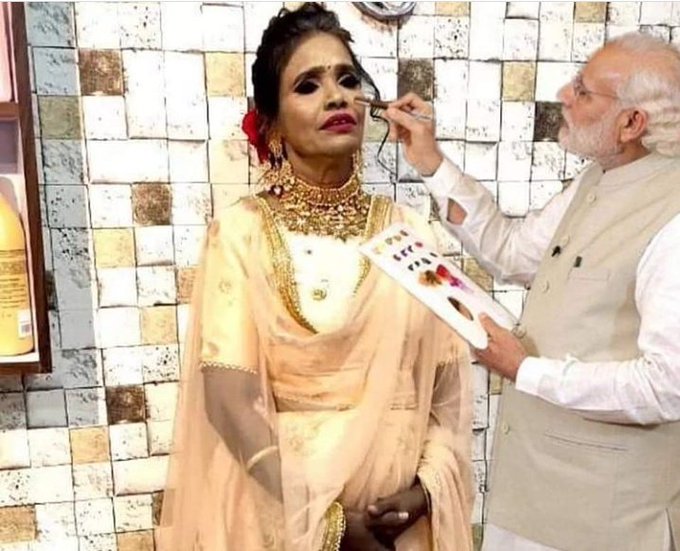 Lyrics were compared too!
Leonardo Da Vinci msut have died once again!
Ranu Mandal's make up literally stormed the internet with Memes. It us funny but it is a little sad too. Even today the definition of beauty refers to the fairness!