While most of us spend the weekend chilling, partying, or getting much-needed sleep, Malhar Kalambe has different plans. Every weekend, the 21-year-old sets out with his friends to clean the Dadar beach- their idea of expressing thanks to their City. The group of friends have collectively made such a huge impact that an organisation like the United Nations, has acknowledged their work.
Malhar Kalambe started the initiative 'Beach Please' on September 10, 2017. Thanks to the efforts of Malhar and his friends, Dadar beach has become cleaner than any other beaches of Mumbai ever since. Malhar was awarded by the UN in December 2018 for his contribution towards society.
Inception
Speaking about how he came up with the thought, Malhar said, "Actually the idea stemmed from my vacation to Bali, the pristine clean beach left me in awe. When I returned, it was Ganesh Utsav and our beaches were in shambles. During a conversation with my mother, I was complaining about how bad our beaches are compared to beaches in Bali, and mother just said, don't complaint, if you care, just go and clean and thus 'Beach Please'."
When it Began
According to Malhar, the first day of cleaning the beach was more of a school reunion rather than a beach cleaning drive. He said, "I would rather call it school reunion instead of some initiative. Frankly saying, I hadn't expected that most of the people I had called would turn up. It began and we cleaned the garbage on the beach and thereon, it became a weekend routine."
Challenges Faced
Malhar is aware of the fact that cleaning the beach every weekend is as meagre as the 'tip of the iceberg'. He said, "Various studies have shown that only 5 per cent garbage comes on beach and rest remains on either sea bed or beneath polluting the marine life. Our effort is little, but we are trying to make whatever difference possible. Therefore, we are taking this to another level by choking the source through which garbage is dumped in the sea and also making people aware of not dumping their garbage in the sea."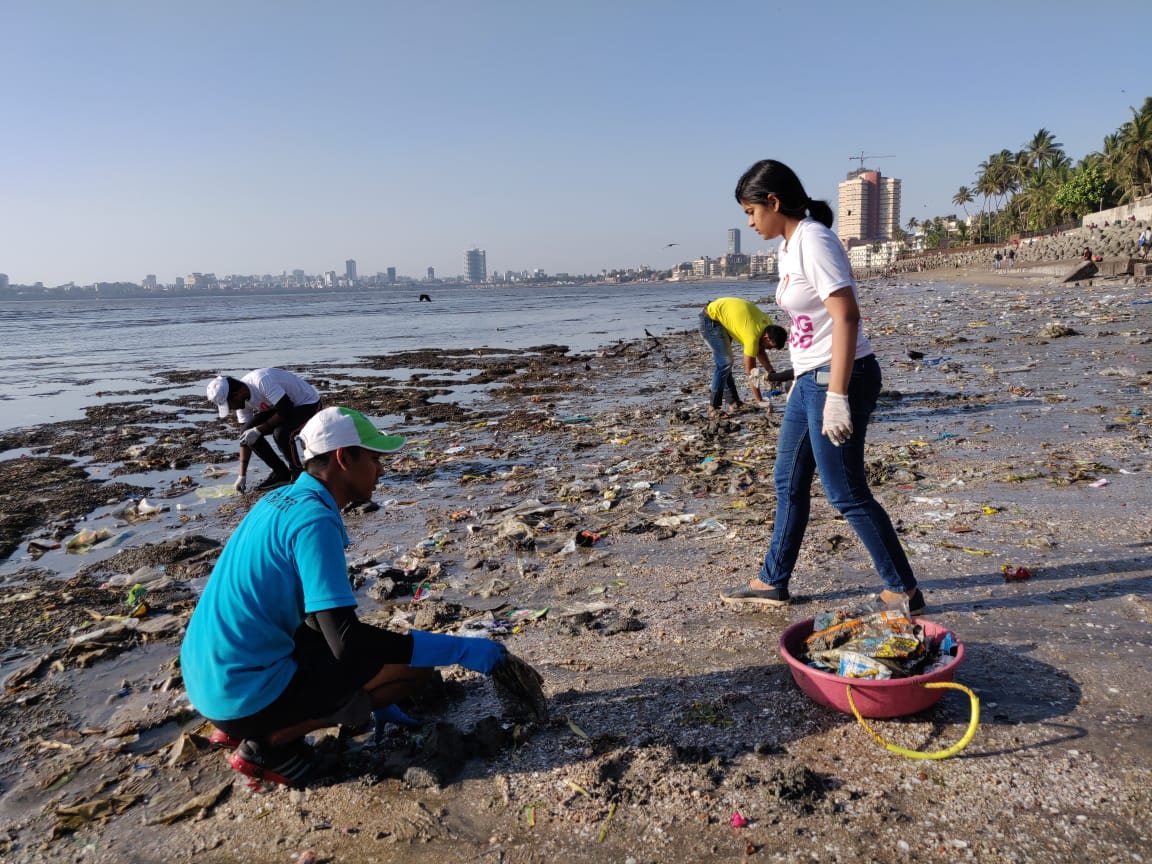 Prevention by Identifying the Source
After tirelessly cleaning the beach, the group of friends understood that to clean the beach, they needed to identify and clean the source of all the Garbage. Malhar said, "After doing for months, we realised that we need to contain the source which dumps garbage in the ocean. We realised that Mithi river is being used to dump the industrial waste, construction waste and even domestic waste into the ocean and there we decided to also clean the river. Now on Saturday, we clean the Mithi river which is also known as Mahim river and on Sunday, we focus on Dadar beach."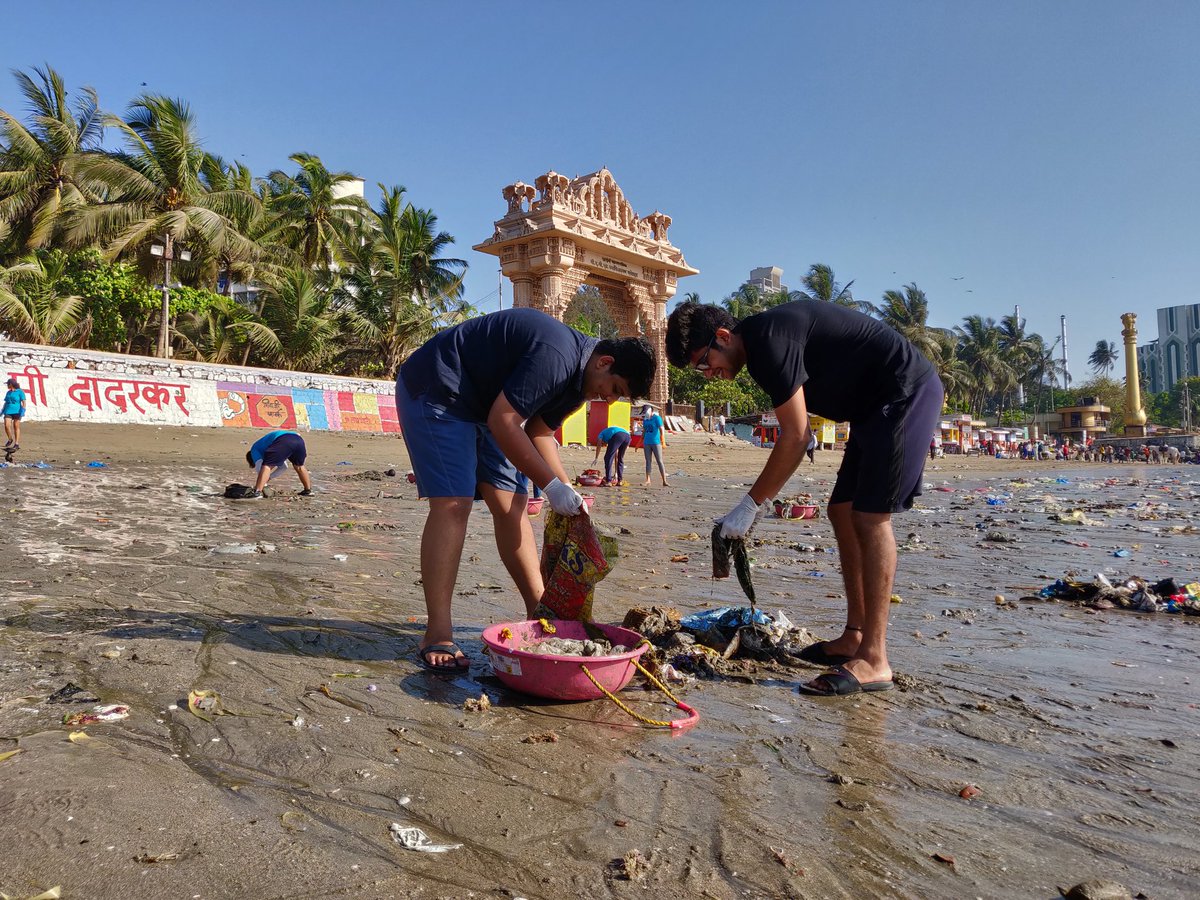 Game Plan
Malhar said, "Awareness, recycling and cleaning up are three steps which can bring a change which is long lasting impact. As a result, we have started awareness programme that people don't dump garbage in nallas and the river apart from the regular cleaning we are doing every week. I hope people realise that it's their duty to keep their surrounding as well as the ocean clean."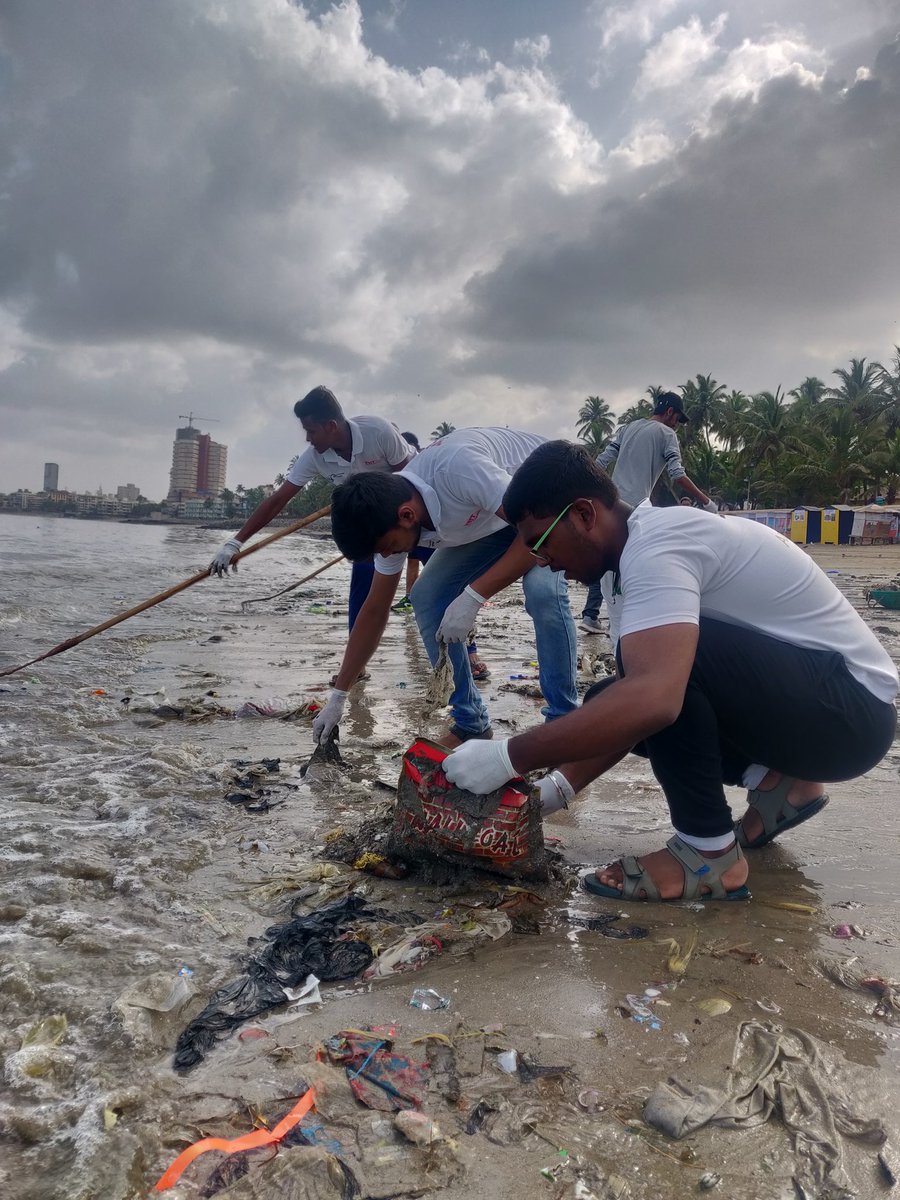 Speaking about the group, the ubeaten youth said, "Currently, we are 25 odd volunteers spend our weekends cleaning the beach." We are grateful to Malhar and his group for being responsible citizens and request our readers to also do their bit for the enviornment.